There's nothing like taking your 4x4 to an off road trail with some buddies, and letting loose.  Here we are going to highlight a track that's a must to check out in each state.
Canning Stock Route, Western Australia
Photo via: 4x4 Earth
This is located in Wiluna to Halls Creek (WA), and the distance of the trail runs around 1800km.  This track is well-known around the world for how remote it is, so it is advised to be fully prepare for any situation because help probably won't make it to you if in trouble.
Gordon Country, Queensland
Gordon Country is a beautiful part of the world.  It sits around 90-100 kilometers southwest of Brisbane, and is well worth a weekend checking out the trails.  When climbing the valley walls there are some areas that can only be taken on by going downhill for safety reasons.
Stockton Beach, New South Wales
Stockton Beach offers a scenery that beach 4x4ers will love.  Like any beach off road adventure, it is important to check tide times so you don't have to ditch the vehicle.  There are some steep dunes for the more daring, but there's a lot of moderate dunes for ones who want to take it more easy.
Victorian High Country and Billy Goats Bluff, Victoria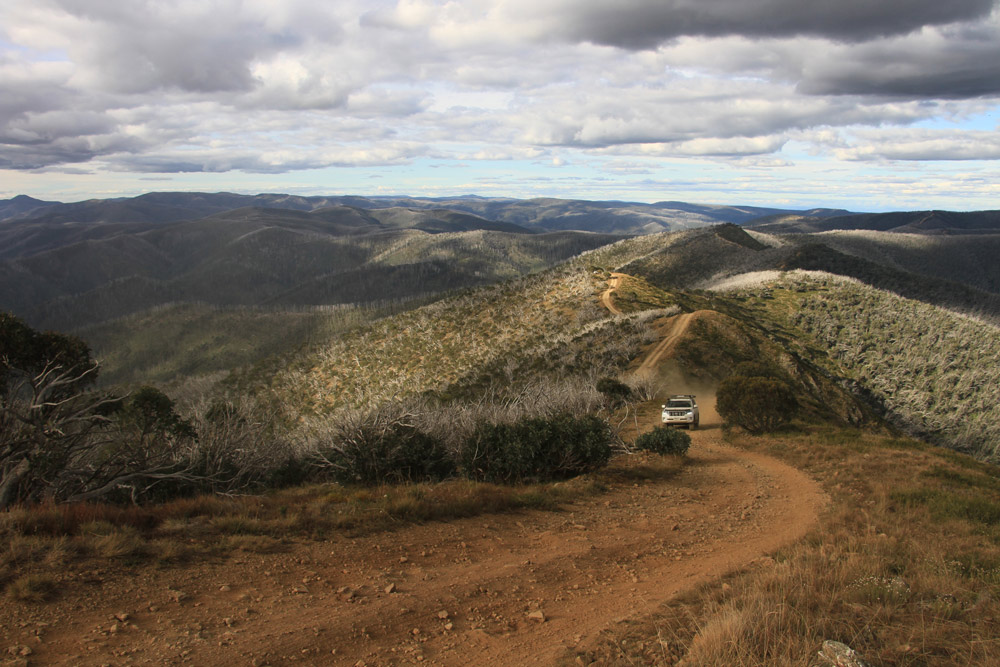 This track isn't what usually comes to mind for people who are associating 4x4ing and Australia.  This area of Australia has massive peaks, and winding rocky trails.  It is challenging, and that trails is roughly 300km long.
Kakadu National Park, Northern Territory
Photo via: Cycle Trails Australia
Kakadu National Park is the largest national park that Australia has to offer.  There are too many trails to select one, but the Kakadu region has a ton of trails to offer that is definitely worth to check out. 
Cradle Mountain, Tasmania
Photo via: Auswalk
Tasmania is regarded as one of the most beautiful places on Earth, and a great way to exploring the beauty is hitting 4x4 trails.  Cradle Mountain offers some muddy trails, and there's a couple places to check out to start your adventure.
The Birdsville Track, South Australia
Photo via: Outback Queensland
The Birdsville Track is very well known in the 4x4ing community, and had to be on this list.  Like a lot of places, the trip between Birdsville and Maree will be very sparse with the only supply point being Mungerannie Station so make sure you are well equipped before undertaking the journey.